13/09/13: "Seat&Read" @ the BORTIER GALLERY – Vernissage Prix Fernand Baudin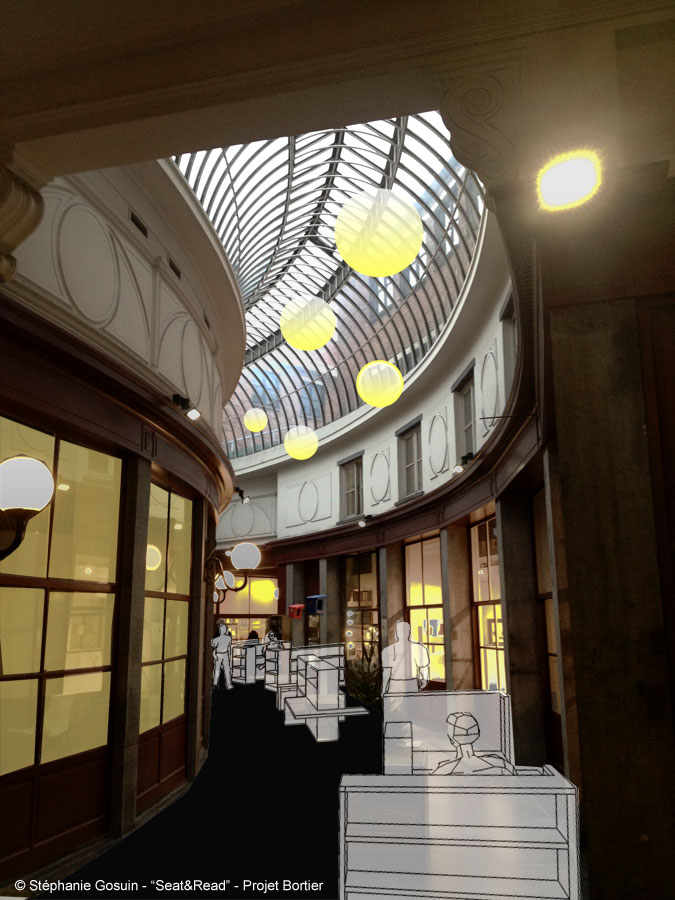 The "Seat&Read" are taking place in the beautifull Galerie Bortier from the 6th of September!
Don't miss the several vernissage in the gallery on the 13th of September: Les Sagas, Artable & Prix Fernand Baudin
A perfect place to have a break, enjoy a coffee and discover one of the prettiest historical Gallery of Brussels's City Center: the little sister of the Saint Hubert's Gallery!
A new place to be!
More info about the project HERE